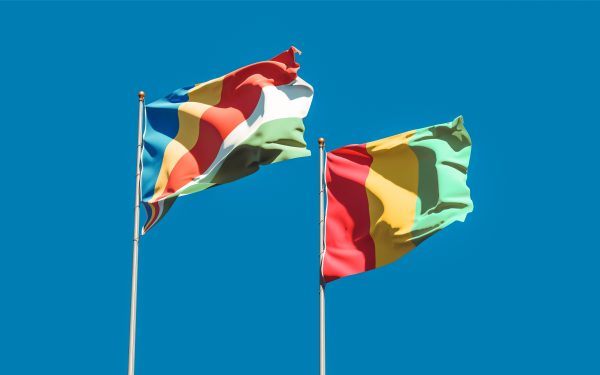 The coup in Guinea happened on the morning of September 5th, the capital, Conakry, came under fire. President Alpha Conde was overthrown by soldiers, led by Lieutenant Colonel Mamady Doumbouya, head of Guinea's special forces. For now, they have a new leader.
Why are we concerned with this?
Guinea holds the largest bauxite reserves in the world. Bauxite is an aluminium ore used to create aluminium. For Kamsarmax and Capesize vessels, Bauxite is a key cargo. Tradeviews estimate bauxite exports from Guinea to reach over 80 million tonnes by the end of 2021.Our data also estimates Guinea's global market share in tonnes of aluminium exported in 2021 to be around 54%. The closest competitor to Guinea's aluminium production is Australia, at just 25%. As a high proportion of the cargo goes to China over a respectable mileage, the political and trading impact is high should supplies break.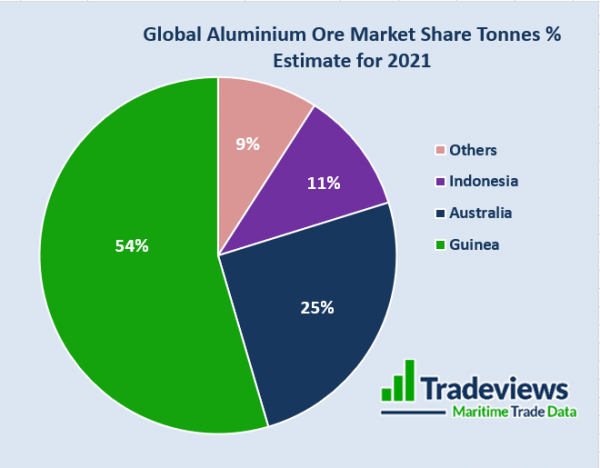 What are the Risks?
Importer fears over disruption to trade following the coup in Guinea has had a knock-on effect on freight rates and commodity price. The BDI fell back and aluminium prices soared to a 13 year high at $2,926.
China apparently disapproves of the coup, but Doumbaya intends to limit impacts to mining. Trade wise, it would make sense China will not go any further in rejecting the coup in Guinea and will likely resume trade. For now, it seems China will be able to do without immediate imports. "China's refineries are also very well stocked, according to CRU, which estimates they are currently sitting on around 50 million tonnes" of bauxite.
China is the country with the highest demand for aluminium ore. This is due to their fast paced development and need to build infrastructure. Whilst more than half of their imports of this commodity come from Guinea, they also rely on imports from Australia, Indonesia, Guyana and Malaysia. It seems trade conflicts between China and Australia haven't impacted aluminium trade too much. The graph below shows Australia's supply to China in the darker green shade. As you may note, volumes appear to even be on the rise, reaching over 3 million tonnes in recent months. Indonesia's volumes are also increasing, whilst remaining below 2 million tonnes. 
Should Doumbaya's trade protection fall through, compensating the trade may be difficult at first. The tonne mile effect would do the greatest damage though, even if other countries could raise output. Therefore the dry cargo market was right to feel nervous as the event was unfolding.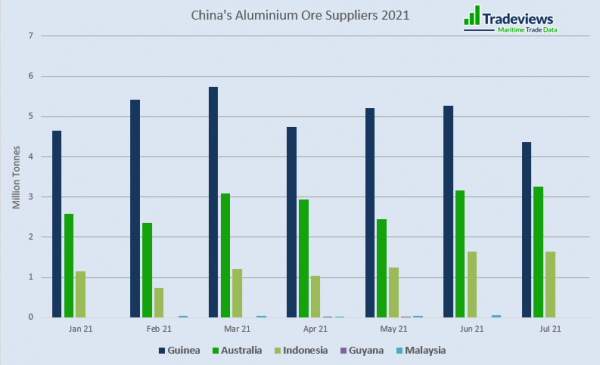 Conclusion
Whilst the overthrow in Guinea is potentially a positive move towards a democratic government in the long term, neighbouring countries have experienced similar events without successful outcomes. We can hope Doumbaya will stick to his promise to protect bauxite production.