What we do
Tradeviews provide precision volume and distance (Tonne Mile) data for dry and wet cargo. You will find our data is timely, reliable, accessible and insightful. By using the most accurate methodology, we clean, organise and build estimates. Then with the best bi-lateral trade flow data you can establish TRUE CARGO DEMAND.
The Trade Analytics Platform (TAP) enables you to dive into the technical detail but also understand fundamental markets shifts. Additionally, you can sign up to our monthly and seasonal intelligence reports.
Our customers include ship owners, analysts, brokers, investors, operators, traders and commodity producers. Working alongside you, our analysts are knowledgeable trade experts, providing you with the most accurate picture of demand.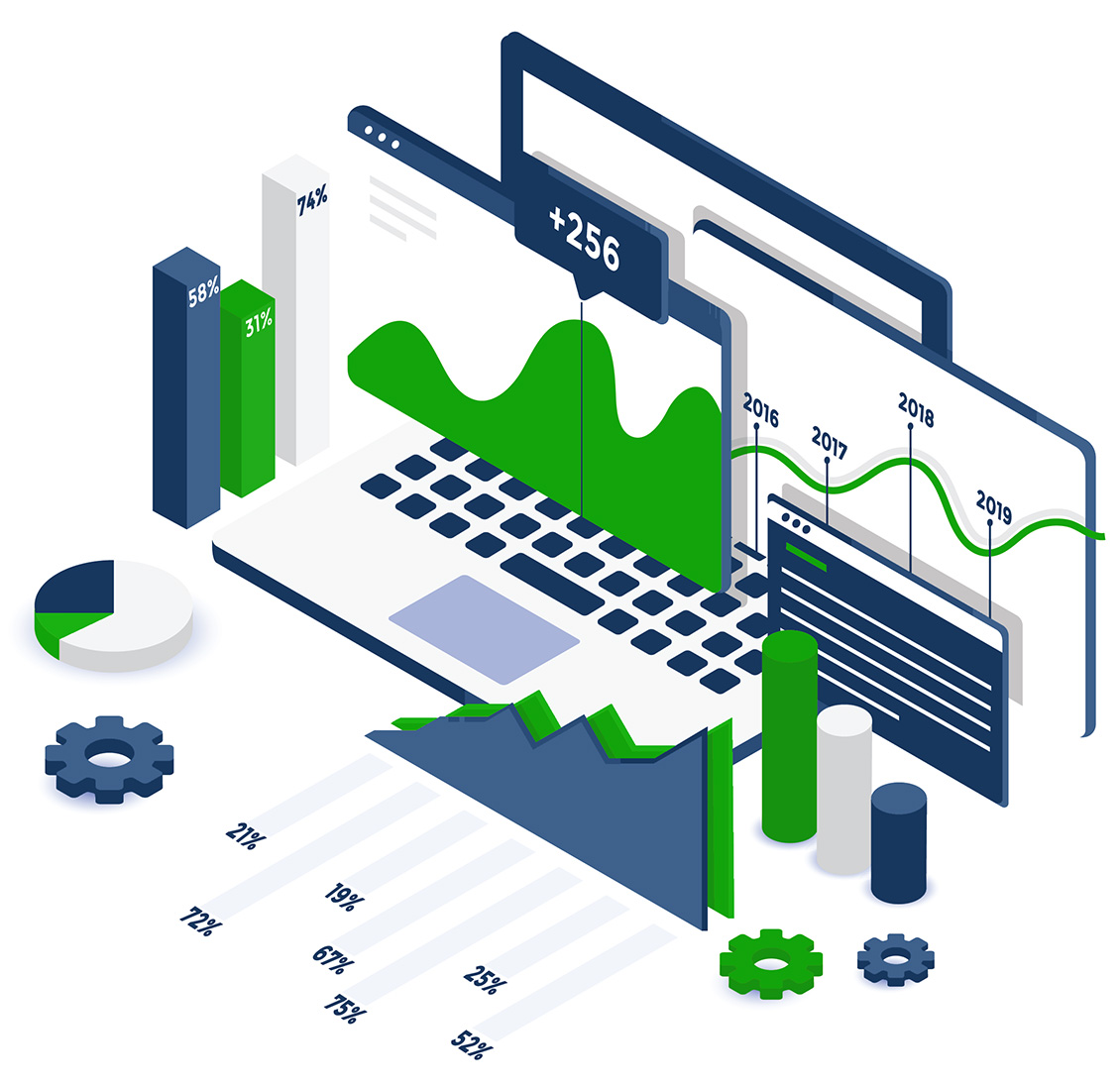 Understand the global trading picture for dry and wet cargo
Identify regional changes in cargo mix
Understand 'Freight Rate' drivers on major routes
Discover investment opportunities
Tradeviews data architecture
  Click below to find out more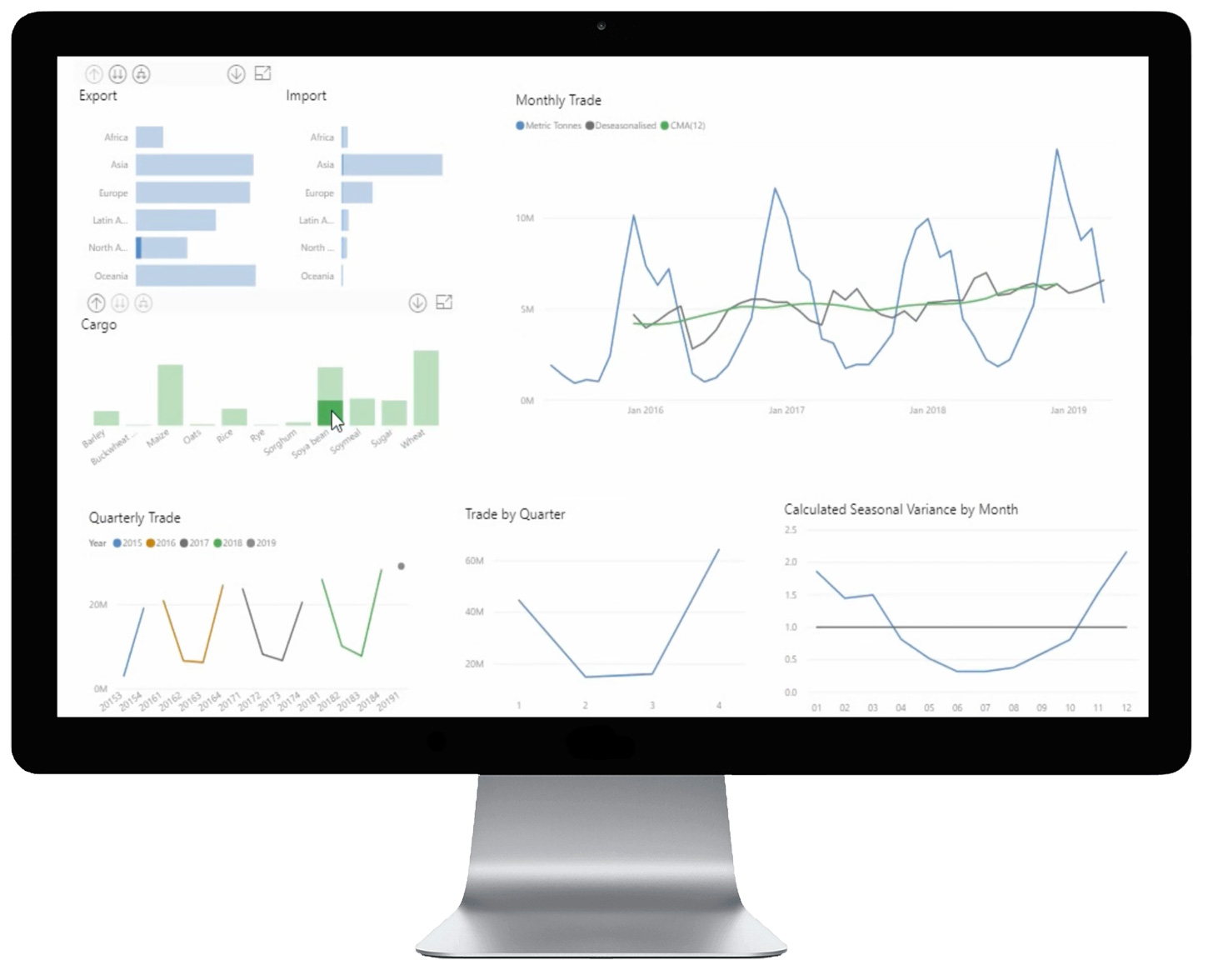 Trade Analytics Platform
The Trade Analytics platform is an analyst's dream. It's easy and it's fast. View Data for any cargo, country, time and bi-lateral trade all within 3 clicks.
Market Intelligence Reports
Just need the analysis? We've done the leg work for you. Our highly experienced analysts have sourced and consolidated the key trends and technical nuances that you need to be aware off. Individual reports for Bulker or Tanker, monthly or seasonally.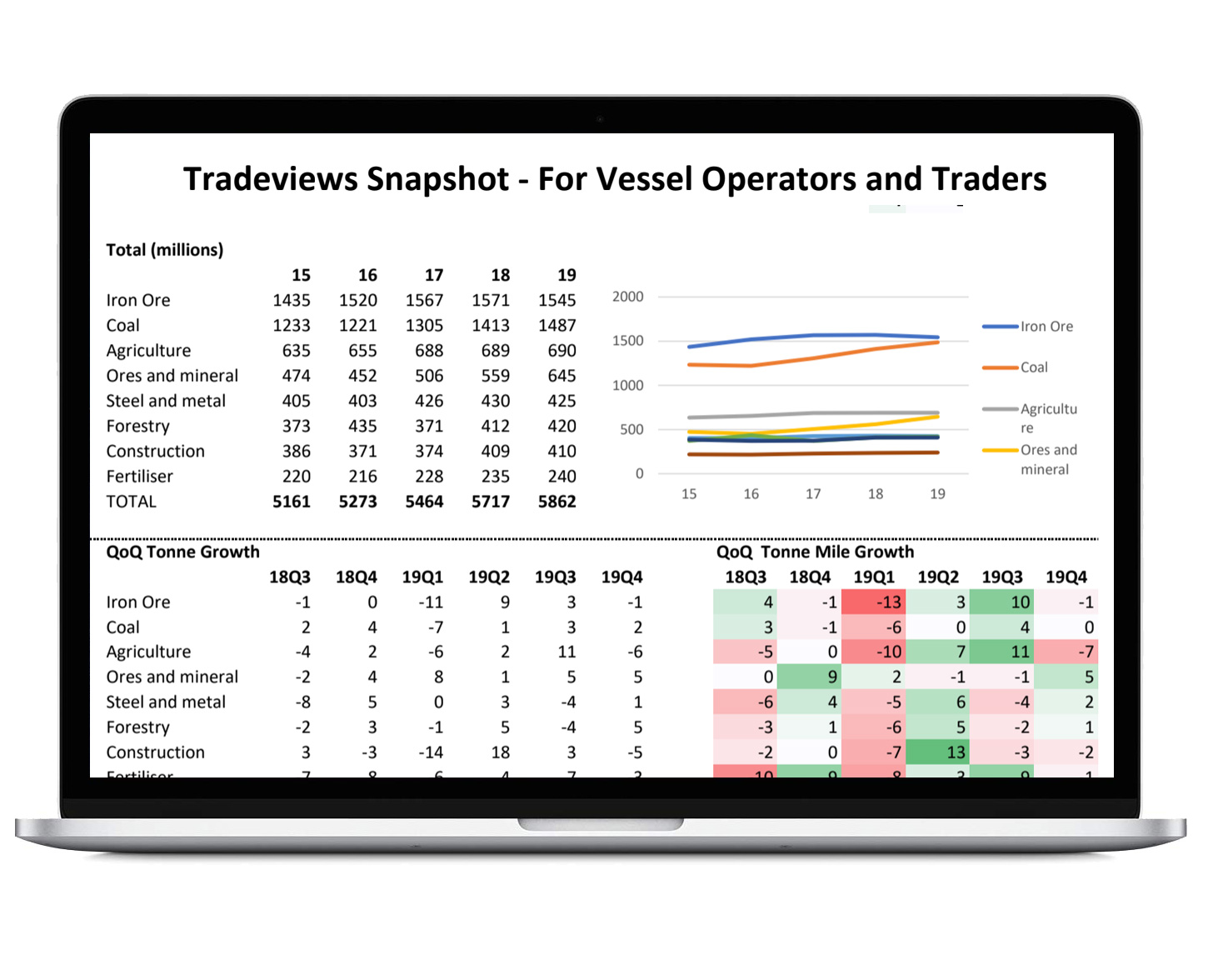 Lizzie Tebay
Crude oil trade was becoming uncertain amid the recent decisions of OPEC surrounding production levels. Limited supply caused prolonged high prices of oil. Although this was expected to be a transient situation, it was profitable [...]
Lizzie Tebay
Is the term 'volatility' code for "I Don't Have a Clue"? When an analyst uses the word 'volatility' during a shipping presentation, I can't help but fear they aren't actually sure what the future may [...]
Lizzie Tebay
There are several factors weighing in on China's trade influence: pandemic effects, trade spats and last but not by any means least, challenges with high commodity prices. Agriculture imports keep China's trade healthy, whereas there [...]
Discover the Trade Analytics Platform
Book Demonstration
See how the Trade Analytics Platform can help you. Get a 1-2-1 tailored and personalised demonstration.