What we do
Tradeviews provide precision volume and distance (Tonne Mile) data for dry and wet cargo. You will find our data is timely, reliable, accessible and insightful. By using the most accurate methodology, we clean, organise and build estimates. Then with the best bi-lateral trade flow data you can establish TRUE CARGO DEMAND.
The Trade Analytics Platform (TAP) enables you to dive into the technical detail but also understand fundamental markets shifts. Additionally, you can sign up to our monthly and seasonal intelligence reports.
Our customers include ship owners, analysts, brokers, investors, operators, traders and commodity producers. Working alongside you, our analysts are knowledgeable trade experts, providing you with the most accurate picture of demand.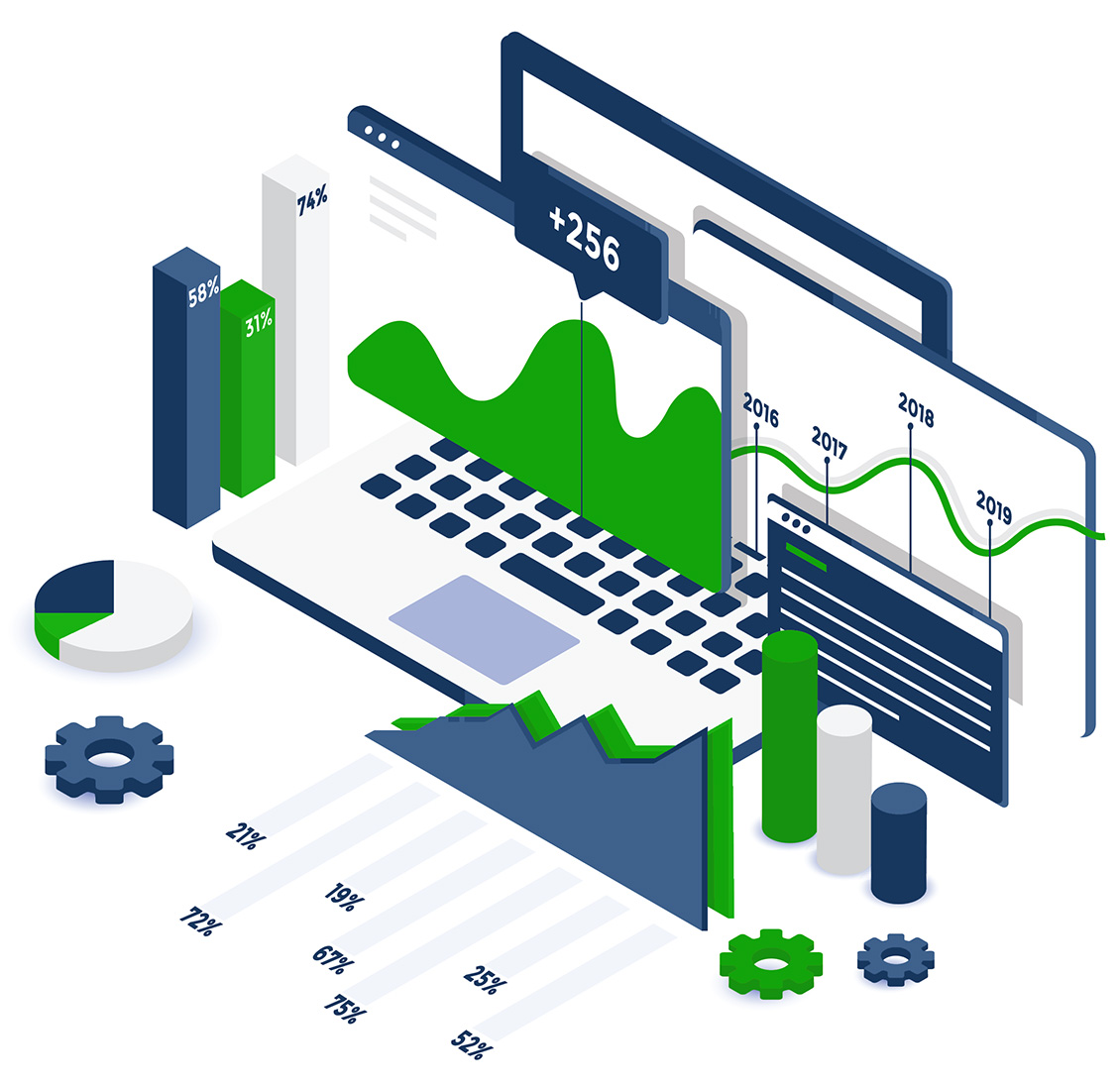 Understand the global trading picture for dry and wet cargo
Identify regional changes in cargo mix
Understand 'Freight Rate' drivers on major routes
Discover investment opportunities
Tradeviews data architecture
  Click below to find out more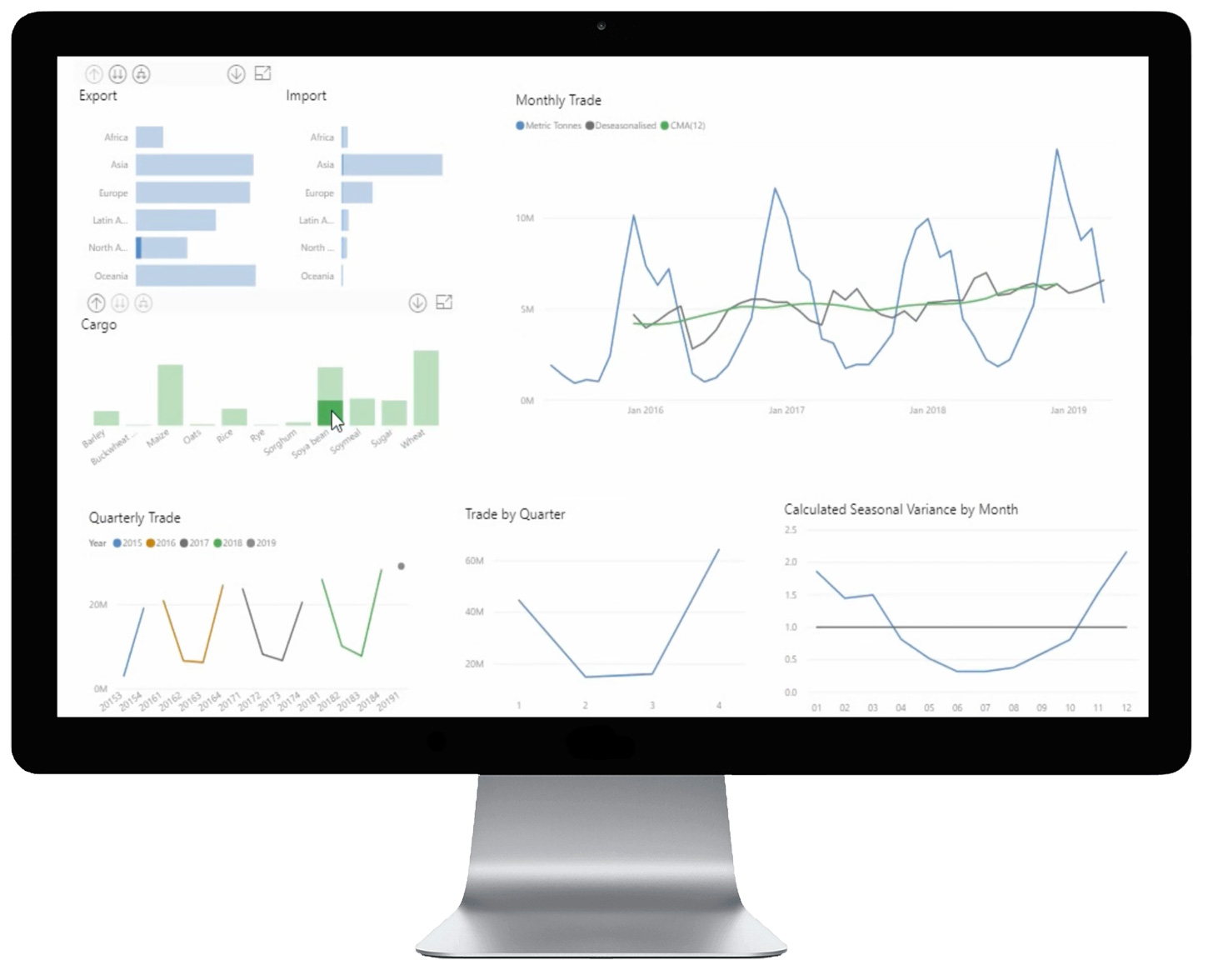 Trade Analytics Platform
The Trade Analytics platform is an analyst's dream. It's easy and it's fast. View Data for any cargo, country, time and bi-lateral trade all within 3 clicks.
Market Intelligence Reports
Just need the analysis? We've done the leg work for you. Our highly experienced analysts have sourced and consolidated the key trends and technical nuances that you need to be aware off. Individual reports for Bulker or Tanker, monthly or seasonally.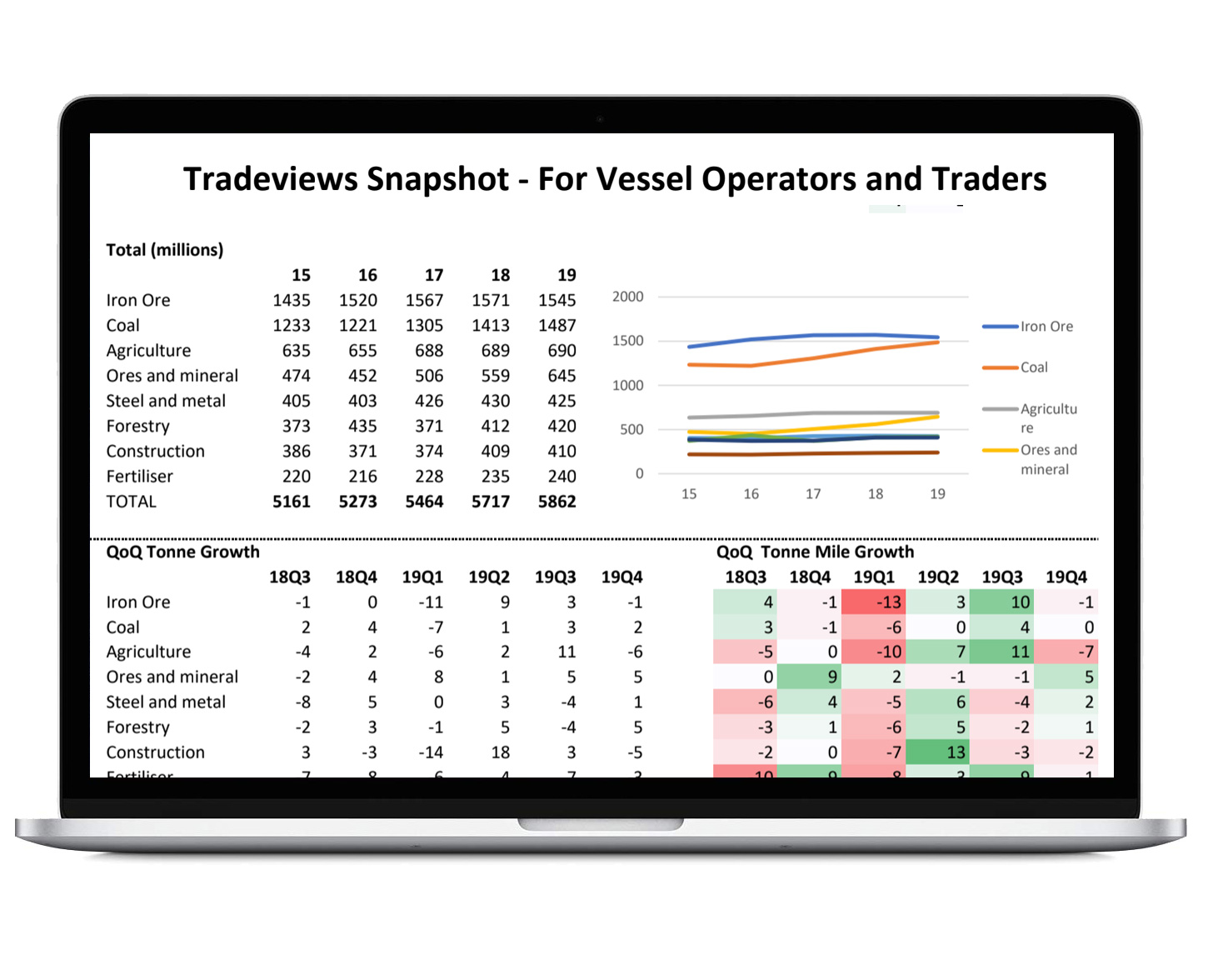 tvadmin
Trump started a trade war with China during his first year as President in 2017. It was and remains a strategy with not only economic losses for the two powerful traders, but also changes the [...]
tvadmin
History will probably look back at 2020 as a key marker for trend change in the tanker market. China plays again the major role in this field, without this surprising anyone. It was undoubtedly an [...]
tvadmin
China's Trade dispute with Australia provided a bonus for an already strong dry bulk market. But who will emerge as winners? Time will tell. However, the event has boosted freight rates. Vessels taken out of [...]
Discover the Trade Analytics Platform
Book Demonstration
See how the Trade Analytics Platform can help you. Get a 1-2-1 tailored and personalised demonstration.